m-klimaX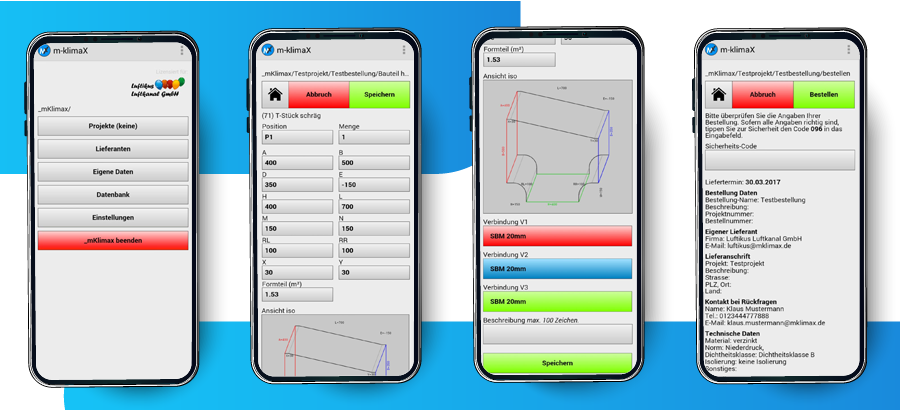 Enter and order your round and square air duct components easily on the road or directly from the construction site. The intuitive interface of the Android app allows you to enter components, select suppliers and send orders with just a few clicks.
Avoid mistakes and have everything in view
The true-to-scale representation of the individual components helps you to avoid incorrect orders. And thanks to the integrated surface calculation, you always keep everything in view.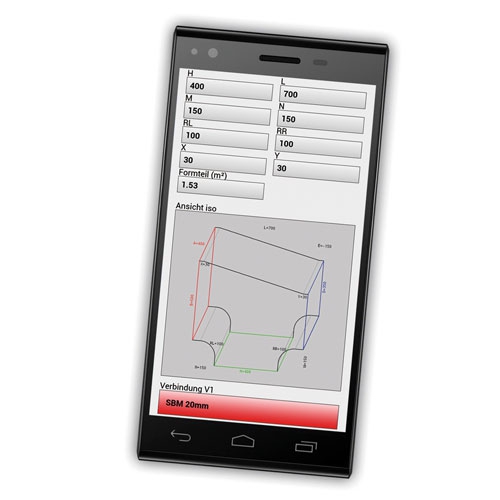 Perfect integration
Orders are sent by e-mail and can easily be read, processed or produced in e-klimaX CAD, e-klimaX Commercial and win-klimaX.
Central management
All relevant project data such as project and order numbers, delivery addresses and the technical properties of the ordered air duct components are centrally accessible and retrievable for you at any time via the app.
Components
You can easily order the following air duct components with m-klimaX.