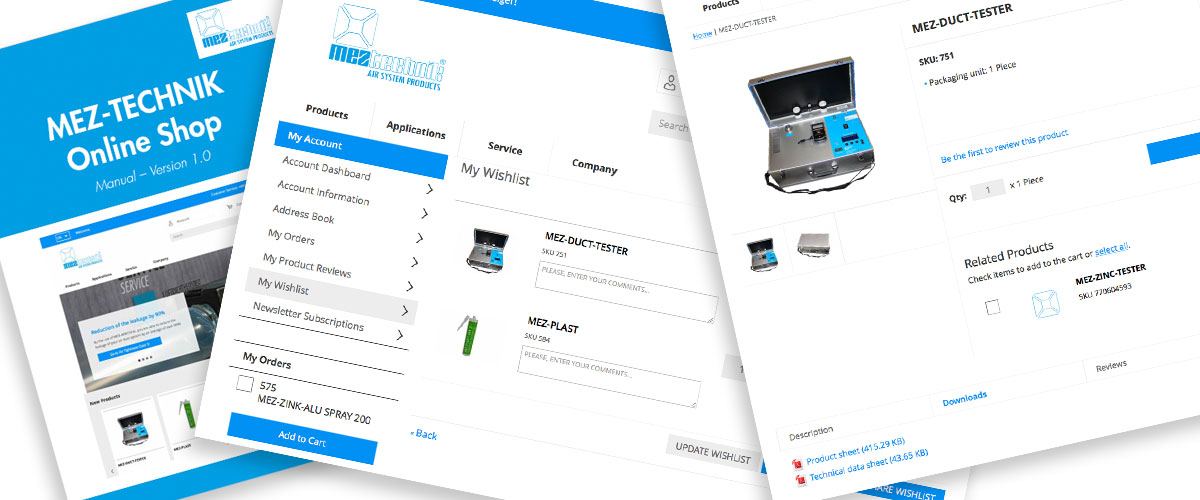 Register now and experience all features
Get registered today and experience all new features of the MEZ-TECHNIK online shop.
As a registered user you will benefit from our numerous technical documents such as assembly instruction, safety data sheets or other technical documents. Another feature which can be only be used as a registered user is the wishlist. With this feature you are able to save several products on a list and sent this list by email to your colleagues or supervisor. Of course, also your individual prices and discounts are displayed as soon as you are logged in with your personal login data.
(Please notice that we are only selling to business people.)
MEZ-TECHNIK Online Shop Manual
How can I register? What are my login data? Where can I find safety data sheets and other technical documents? Answers to these and other questions can be found in our manual.