Maternity Hospital "Casablanca Félicité"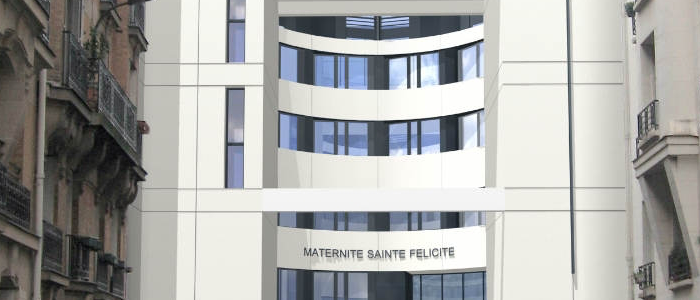 The air duct system of the maternity hospital consists of rectangular and circular sections. Air tightness class C was specified for the duct work in the operating rooms and the technical rooms. Nevertheless, tightness tests showed that the best section tested was still 1,2x worse than tightness class A. Some leakage could be found with a smoke machine and be manually sealed. But only tightness class A could be reached with this traditional approach. In the meantime, the construction works continued and the air ducts became increasingly inaccessible. Instead of all work-intensive manual efforts, tightness class A could not be exceeded in any of the sections. As a last resort, French Aeroseal-Partner SOGESTFA was consulted by the executing companies and assigned to solve ventilation issues by sealing the system down to a tightness class C.
PROJECT
Building: Maternity Hospital "Casablance Félicité"
City: 75015 Paris
Date: 14 to 17 December 2015 and 3 to 6 January 2016
AEROSEAL Partner: SOGESTFA, 817, Route de Saint Germain, 74290 TALLOIRES, France
Executing company: FPGV, SPIE Energies
Target: Air tightness class C
Preseal leakage: Initial leakage in 14 sections: 1660,9 l/s (5979,2 m3/h)
Postseal leakage: Final leakage in 14 sections: 87,7 l/s (315,7 m3/h)
Reduction of leakage: In total 94,7%


PROJECT COURSE
The project was carried out in 8 days. 14 injections were made on duct sections with surfaces of 38 to 133 m2 and lengths of 25 to 75 m. The executing companies were FPGV and SPIE Energies. They were pleased with the achieved results of tightness class C (according to EN 1507 and 12237), which is hard to obtain with traditional, manual sealing efforts. The intervention with Aeroseal could prevent the deconstruction of already completed structures and additional delay of the building site. The costs of the Aeroseal intervention were furthermore significantly inferior to those of a traditional approach.