Adminstration building Bordeaux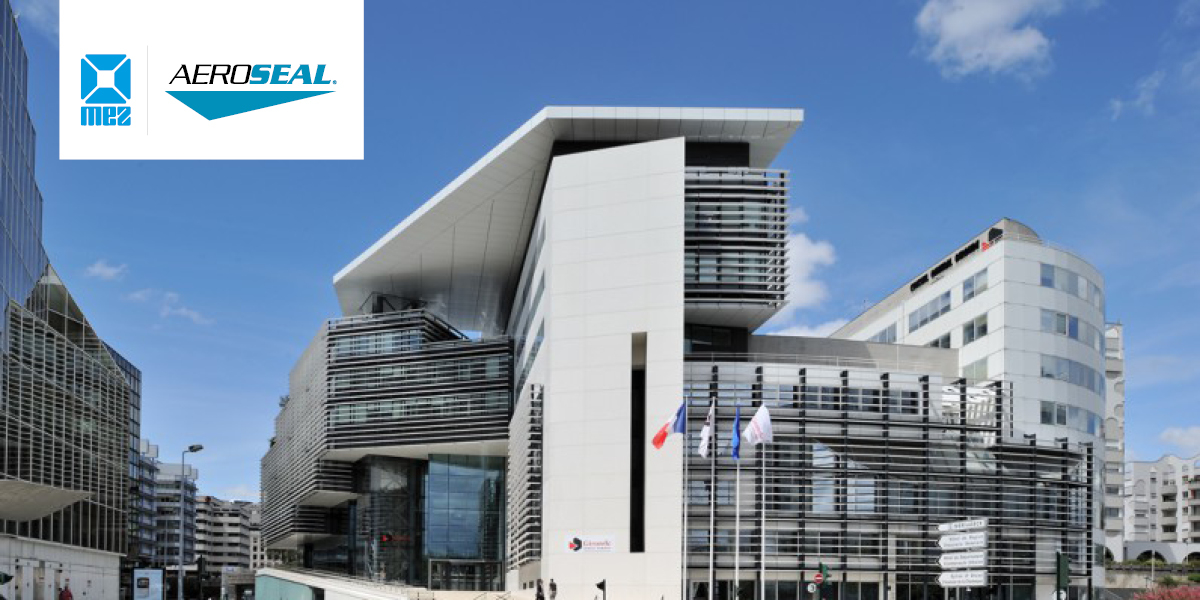 Foto: © 2011 POSITIF photographie d'architecture
French MEZ-AEROSEAL partner MapClim was charged with the improvement of indoor air quality (IAQ) of the administration building of the Conseil Général de la Gironde in Bordeaux, France. In the context of an audit of the air duct systems, severe lacks had been noticed, caused by numerous inaccessible leaks. Thus, the only alternative to extensive dismantling was the sealing with MEZ-AEROSEAL.


PROJECT
Building: Adminstration building Conseil Général de la Gironde
City: Bordeaux, France
Date: September 2015
AEROSEAL Partner: MapClim
Target: Improvement of Indoor Air Quality (IAQ) in the offices and reduction of energy cost for the building's ventilation
Preseal leakage: 3099 m3/h (860,8 l/s)
Postseal leakage: 236 m3/h (65,6 l/s)
Reduction of leakage: 92%


PROJECT COURSE
The circular sheet metal Air ducts bring pre-heated outside air into convector fans (fan coil units). The total surface of sealed duct work is 288 m ². The initial leakage corresponded to more than 3 x air tightness class A. After sealing with MEZ-AEROSEAL, the duct systems now correspond to an air tightness class B.


CUSTOMER QUOTE
Thanks to MEZ-AEROSEAL, MapClim could improve Indoor Air Quality (IAQ) of the building by approximately 500 PPM. Furthermore, MapClim put up an energetic examination of the potential economy savings through the tighter duct work as well as through exchanging the currently installed fans by new EC motor fans.
PDF-DOWNLOAD