Chinese restaurant Chen Miaofen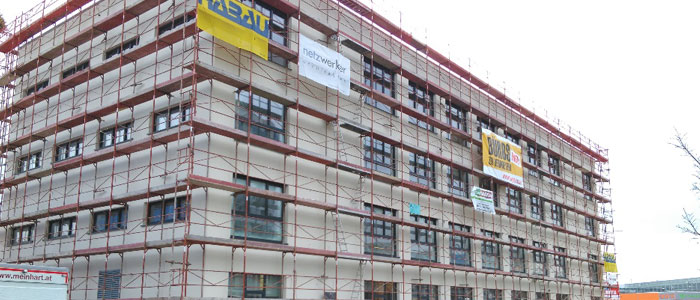 The chinese restaurant is located in the ground floor of a newly constructed building. The exhaust air duct was sealed with Aeroseal. In order to avoid unpleasant odours, the target was an air tightness class C according to ÖNORM H6030 (Austrian norm). Achieving the air tightness class C was especially important, since the exhaust air duct passes through offices in the floors above. The leakages, and thus also potential unpleasant odours, were eliminated by the use of the Aeroseal technology.
PROJECT
Building: Chen Miaofen
City: Leonding, Austria
AEROSEAL Partner: Aeroseal Austria GmbH
Executing company: LSA
Target: Preventive elimination of expected odour nuisances by a Chinese restaurant through tighter air ducts
Preseal leakage: 157l/s @ 200 Pa (119 m2)
Postseal leakage: 4,2 l/s @ 200 Pa
Reduction of leakge: 98%


PROJECT COURSE
After sealing with Aeroseal, the air ducts almost fulfill the requirements of an air tightness class D. The air tightness is now 3 times better than initially required. The risk of a future odour nuisance in the building could be eliminated.