Mostra Convegno Expocomfort 2020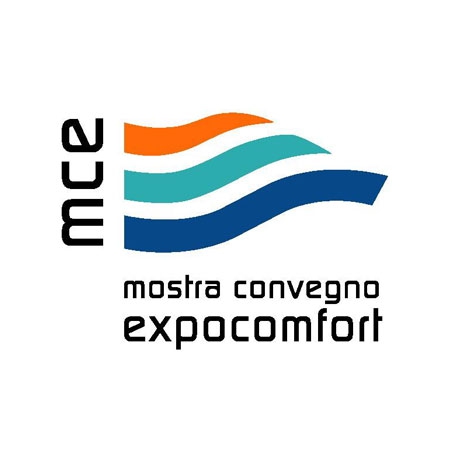 Event: 42. Mostra Convegno Expocomfort
Location: fieramilano, Milano (Italy)
Date: 08. – 11.09.2020 (Exhibition postponed!!)
Booth: Hall 22, booth A45 B52
Tickets: Ticket request

---
From 8. to 11. September 2020 the 42nd Mostra Convegno Expocomfort in Milano takes place.
Learn more about our MEZ-FLANGE-SYSTEMS in order to achieve the best results in terms of air tightness and stability according to EN 1507.
Take a look at our wide range of access doors for rectangular and circular air ducts. We offer several types for all kind of applications like food industry or high temperature resistance.
Find out more about our products for the installation of rectangular and circular air ducts. Including our mounting rails , various mounting elements and MEZ-BIGFOOT , a system for roof installations.
Or get in touch with MEZ-PLAST , our all-purpose weapon for sealing of all kind of air duct systems and technical installations. A class of its own since more than 40 years!

Using our software solutions ,you have the possibility to digitise and synchronize all the processes along the value chain in your air duct manufacturing.
The supplementary modules
- to capture parts lists and order
or for the usage on the construction site
or
for your air duct manufacturing
make it easier for you to plan, order, manufacture and rework your rectangular and circular air duct components.


Despite increasing quality standards and possibilities, to achieve the highest air tightness classes already in the manufacture of air ducts, most system have to deal with leakage rates of 15% and more in average.
Dramatiq consequences: insufficient IAQ as well as hygienic problems, lower energy efficiency and considerable added costs caused by leaky air ducts.
Back in 2015 we've introduced Sealing to the European HVAC Market. Since then, this breakthrough technology for subsequent sealing of air ducts, closes the gap between desire and reality in terms of tight and efficient air duct sytems. The technology is suitable at for installations as well as for the renovation of existing ones.

You have recently installed new air duct and you are not able to reach the tendered air tightness class?
You have hygienic problems due to leaky air duct systems and don't know what to do?
You have noise pollution or odour nuisance as a result of existing leakage in your air duct system?
You have enough of disproportionate operating costs caused by leaky ducts?
The answer to all these questions. Sealing !
Using this breakthrough technology will enable you to solve these problems mentioned above.
You do not believe it? Join us at our Demo Days 2020 and witness the realibility of our technology and learn more about how you and your business can benefit from MEZ-AEROSEAL.

As exclusive sales representative of Lifa Air Ltd., the world leading manufacturer of high quality products and equipment for professional air duct cleaning, we will exhibit several brushing machines and brushes as well as low pressure units at our booth. So don't miss the chance to take a closer look at the advantages and features of the different machines and brushes. Find out which one is the right choice for your individual requirements.