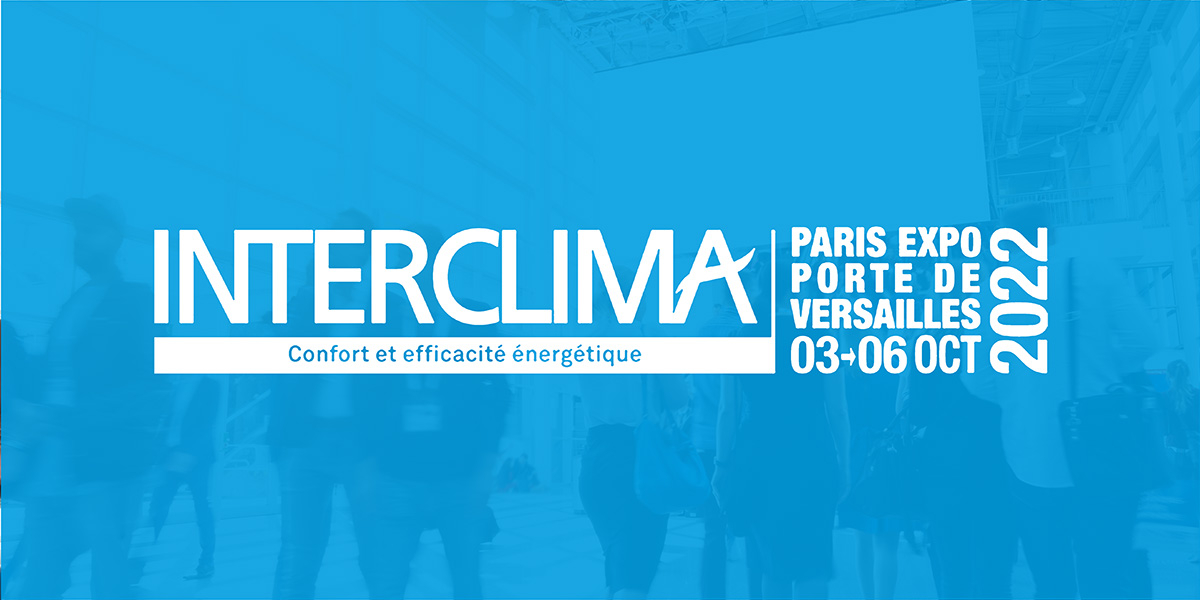 WELCOME AT INTERCLIMA 2022
03 - 06 October 2022 | Energy Efficient Building Technology Exhibition
We are happy to see that INTERCLIMA in Paris can take place this year. We are even more excited to be represented with our own booth and our team France.
We warmly invite you to visit us! Fabrice Seignol and team welcome you in hall 3, booth no. P109 in the time from 03. - 06.10.2022.

INTERCLIMA is one of the most important trade fairs in France for energy-efficient building technology. The topics of energy efficiency, CO2 reduction, high-quality air duct construction and everything related to precise and sustainable air duct components are of great importance to us at MEZ-TECHNIK. What we have made our profession, we also see as a mission. That is why we are glad to advise you comprehensively and passionately on products for high-quality manufactured air duct systems, air ducts, air duct cleaning, leak testing and air duct sealing with AEROSEAL.
With our klimaX software, specially developed for air duct construction and based on each other, we make ordering, production, order processing and project planning easier for you on a day-to-day basis and ensure that your work is almost error-free.

Convince yourself of our products. This year, we are excited to share with you one of our highlight products for clinching your air ducts. The Eckhold clinching pliers are robust and make it easier for you to set consistent clinching points thanks to forced stroke, optimized for material thickness. You can clinch fully automatically and on the basis of compressed air. We will present more about the Eckhold clinching pliers and other interesting air duct components directly at INTERCLIMA.
We are looking forward to meeting you!
---